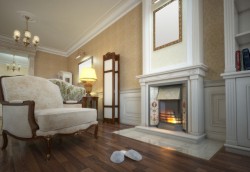 Are you running out of room in your home? Are you getting to the point of wondering if you can stay in your home – or if you need to move to a bigger place?
Moving is costly. There's the packing, the unpacking, and you can only get to that point if you can find a buyer for your current home. There's a lot of stress, waiting, and paperwork involved in buying a new home. Before you go through that process, think about adding an addition to your current home.
Adding an addition can help you stay in your current home. It will give you more space, exactly where you need it. Plus, we will work with you to create the space that fits your unique needs. Every home and family is different. Doesn't it make more sense to create a space that is built for you, and the needs of your family, rather than trying to fit your needs into someone else's space?
An addition can increase the function of your home. Do you need built in storage solutions? Will you be using your addition to add a bedroom or create a wonderful new master bathroom? Will you be expanding your kitchen or adding a family dining room? If you were going to create the room of your dreams, what would it look like?
Building an addition on to your room will increase the appearance – and the value of your home. You'll be able to enjoy the addition for all the years you live in your home and if you choose to sell your home down the road, you will be able to get a better price for your home.
Adding more space to your home will help you create a more comfortable lifestyle for you and your home. Imagine how nice it will be to "stretch out" and enjoy your home, especially if you are cramped and running out of space right now. We can also help you enjoy the summer months by adding a screen room to your home.
Adding space to your home is a wonderful investment that you get to enjoy daily.